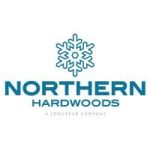 Website Northern Hardwoods
Northern Hardwoods Lumber is seeking a highly motivated, full-time Lumber Sales and Warehouse Coordinator to join their team in Niles, MI. As the Lumber Sales and Warehouse Coordinator, you will be responsible for managing the warehouse team and sales along with servicing dedicated customer accounts and developing any potential customer accounts.
The ideal candidate will have successful sales or marketing experience and be able to lead effectively and strategically to complete goals and meet deadlines.
RESPONSIBILITIES
Collaborate with production supervisors to develop strong customer relations and satisfy customer quality and service concerns.

Monitor market activity and clearly communicate changing trends or updates.

Motivate team members and encourage positive relationships with those around them.

Ensure inventory controls are followed, inventory accuracy is maintained, and warehouse is kept organized and cleanly.

Maintain, develop, and service current customers as assigned by the Sales Manager.

Develop new markets and broaden customer base.

Work with sales staff to coordinate material flow from warehouse facility.

Work with Management team to coordinate inbound flow of material to warehouse facility.

Work with procurement team and logistics to coordinate backhaul opportunities of product to concentration yards.

Promote and maintain a safe environment throughout the facility.

Wear provided personal protective equipment.
SCHEDULE This is a full-time position working Monday – Friday. Occasional nights and weekends required.
COMPENSATION Northern Hardwoods puts great value in the Lumber Sales and Warehouse Facility Coordinator position by offering a starting wage commensurate with knowledge and experience.
BENEFITS Northern Hardwoods offers an excellent benefits package including medical, dental, and vision insurance, paid holidays and sick time, and eligibility for a 401(k) plan.
QUALIFICATIONS
High school diploma or equivalent

required.

1 – 2 years Sales/Marketing experience

required,

preferably in Lumber or Building Materials.

Previous Supervisory or Leadership experience

preferred, but not required.

Must have a valid driver's license and reliable transportation.

Ability up to

travel 20%.

Willing to work occasional nights and weekends

required.

Ability to work and communicate effectively in a team environment.

Ability to self-direct to meet goals and work with minimal supervision.
APPLY ONLINE at tinyurl.com/mumy4rz6
About Northern Hardwoods: Northern Hardwoods is backed by Longyear, a privately held Michigan-based asset manager with a 145-year track record for growing long term value. As Northern Hardwoods looks to the future, Longyear's ongoing financial stability will continue to provide the foundation for growth, acquisitions, and expansion, and chart a solid path forward.
Learn more at northernhardwoods.com