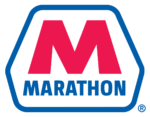 Website Marathon Petroleum Company LP
Title: Machinist (Inside/Outside)
Company: Marathon Petroleum Company LP
Location: Martinez, CA
The Marathon Martinez Renewable Fuels Facility is seeking a highly motivated Machinist (Inside/Outside) to join our team. Machinists support the operation of the refinery by properly maintaining rotating equipment and mechanical systems which allows for safe, compliant, and reliable facility operations.
Machinists at this facility perform a variety of duties. Although responsibilities vary on a daily basis, the primary responsibility of a Machinist is to install, troubleshoot, diagnose, and repair machinery and mechanical systems and equipment within the facility.
Other primary responsibilities will include:
Performing machinery maintenance on equipment, consisting of the removal, disassembly, inspection, repair, and installation of rotating equipment.

Troubleshooting, diagnosing issues, and assessing machinery performance.

Operating various types of mobile equipment, including forklifts, fixed cab cranes, and aerial lifts.

Completing all required documentation (repair forms, inspection sheets, etc.) in a timely manner. 

Training on the inside machinist skills, including the setup and operation of advanced shop equipment (horizontal lathe, vertical mill, etc.)

Communicating significant safety and equipment issues to supervisor and all applicable levels of site management.

Ensuring all work is performed in a safe environment manner, adhering to site Health and Safety processes and Environmental regulations.

Participating in preventative maintenance activities as part of our Mechanical Integrity Program.
Required Qualifications
High school diploma or equivalent

required

.

2+ years journeyman level millwright or machinist experience

required OR

Completion of a recognized machinist or millwright apprenticeship program or trade school. 

Experience in troubleshooting, repairing, and installation of machinery

required. 

Ability to understand mechanical seal prints and Piping & Instrumentation Diagrams (P&IDs).

Ability to work irregular or extended hours and call-out situations as needed.

Must have a valid driver's license.

Must be willing to obtain Transportation Worker Identification Credential (TWIC) upon employment. 

At least 18 years of age

required. 

Adherence to a strict Drug and Alcohol policy.
Preferred Qualifications
Refining, petrochemical, or other related industry experience

preferred.

Centrifugal compressor and reciprocating compressor experience

preferred.

Machining experience

preferred.

Knowledgeable in Microsoft Office (Outlook, Word, Excel) and SAP

preferred.
Physical Requirements
Work performed at ground level and at heights on concrete, metal grating, gravel, asphalt, and piping surfaces, while climbing, lifting up to 50 pounds, carrying 10-20 pounds, pushing/pulling up to 75 pounds with mechanical assistance, working in confined spaces, and working in inclement weather. 
Must be able to use hand/power tools, precision measuring tools, basic shop equipment, and other tools of the trade.
Must be able to walk, sit, stand, reach, stoop, bend, kneel, squat, crawl, climb ladders, work at heights, use excellent balance, and wear appropriate PPE. 
Pay and Benefits
Starting rate of $49.99/hour for employees with journeyman machinist or millwright experience. This position offers highly competitive benefits including Medical, Dental and Vision benefit options, Paid Parental Leave, Company Match on 401(k) Contributions, Cash Balance Pension Retirement Plan and much more! Benefits information can be found on www.mympcbenefits.com. 
APPLY ONLINE at tinyurl.com/5c8p7a7f
About Marathon's Martinez Refinery: At Marathon Petroleum, we are sharpening our focus on meeting the world's growing energy needs while reducing our carbon emissions intensity. As part of this effort, we are repositioning our Martinez refinery to become Martinez Renewable Fuels, a renewable fuels manufacturing and terminal facility that will be able to produce approximately 730 million gallons of renewable fuels per year. Learn more at www.marathonpetroleum.com
Marathon Petroleum Company is an Equal Opportunity Employer.