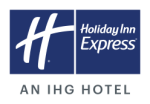 Holiday Inn Express
The Holiday Inn Express in Marinette, Wisconsin (a franchise operated by Moyle Real Estate & Development) seeks a full-time Maintenance Worker.
This is a brand-new property expected to open in September of 2023. It will include 93 rooms offering exceptional guest experiences. Keeping the hotel running smoothly is vital to our guest's experience – as the Maintenance Worker, you will keep everything looking sharp and running like clockwork. From simple repairs to forward-thinking for the next day. The ideal candidate has naturally high standards to support our own and will approach every task with devotion and pride. Become a key player in a great new environment!
WHAT YOU WILL DO.
Repair or replace items around the hotel and refurbish items in guest rooms. By keeping on top of these tasks, you'll keep our hotels looking great and working well.
Organize supplies and make sure equipment is ready for the next day.
Live up to high safety standards – follow guidelines and tell your supervisor about any incidents, dangerous conditions or unsafe equipment.
Take responsibility for the safety and cleanliness of areas inside and outside the hotel, like the car park and pool.
Always keep an eye out for improvements – follow preventative maintenance calendar and keep everything working and efficient at all times.
Be a friendly face and helping hand to our guests.
Keep supervisor or duty manager in the loop and tell them about any low running supplies.
Look smart and approachable in your uniform.
Be ready to take on extra duties as and when the team needs you.
WHAT WE OFFER.
$18 – $22 per hour starting pay based on your knowledge and experience.
Paid time off and paid holidays.
Company provided uniform.
Team members enjoy substantially discounted room rates at Holiday Inn Express hotels nationwide.
Full-time position generally working from 8am – 4pm or as assigned. Flexibility required for emergency repair callouts which may include evenings, weekends and/or holidays.
WHAT WE'RE LOOKING FOR.
Experience – you'll have at least 1 year of maintenance or repair work under your belt.
A high school diploma or related vocational training.
You're familiar with computers and learning new software (Microsoft Office, building management programs, etc.).
On top of building equipment and hand tools, you'll have working knowledge of basic plumbing, electrics and preventative maintenance procedures.
Certified Pool Operator license/certification helpful.
Physical ability to be on your feet most of the day as well as bend, kneel and lift items.
SOUND LIKE YOU? Take the next step and apply online at moyleusa.hirescore.com
ABOUT US. We welcome everyone and create inclusive teams where we celebrate difference and encourage colleagues to bring their whole selves to work. We are an equal opportunity and promote a culture of trust, support and acceptance–always welcoming different backgrounds, experiences, and perspectives. Join us to become part of our hotel family.