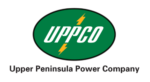 Upper Peninsula Power Company (UPPCO)
UPPCO seeks a Maintenance Generation Specialist to join their team at the Hydroelectric Dam site in Ishpeming, Michigan.
This position is responsible for ensuring safe and reliable generation of electricity by operating, inspecting, and maintaining turbines, generators, auxiliary equipment, buildings, grounds, and dams associated with various types of generating facilities. This position reports to the Generation Supervisor.
WHAT WE OFFER.
$33.44 – $48.80 per hour based on experience.
Comprehensive health and benefit package.
WHAT YOU WILL DO.
Perform preventive and corrective maintenance on mechanical equipment, systems and auxiliary equipment associated with generating facilities such as hydroelectric, combustion turbines, or steam plants.
Operate control panels and manual controls to regulate water levels, generators, and auxiliary hydroelectric generating station equipment.
Read gauges and meters to control specified water flow, water levels, and generation according to power demands, license requirements, and safety factors.
Maintain equipment to optimal conditions, prevent premature failures, and ensure compliance with design specifications.
Record data to ensure compliance with State and Federal regulatory agencies.
Attend company-sponsored classes and assist with on-the-job training for other employees.
Perform snow removal, grounds-keeping, pipeline, road, and plant maintenance tasks.
Communicate clearly using telephones and two-way radios.
Respond to emergency situations as necessary.
WHAT WE ARE LOOKING FOR.
High school diploma or equivalent with additional mechanical or electrical training/education required; Associate Degree in Industrial Maintenance Technology or similarly named major, or Millwright certificate preferred.
3 years in an industrial, military, electric generation or utility environment operating and maintaining mechanical and/or electrical equipment such as pumps, turbines, generators, heavy equipment, boilers, and electrical panels required. Preference given to candidates with hydroelectric generating facility experience.
Electrical and mechanical aptitude, manual dexterity, and capacity to learn and apply skills in maintenance operations.
Ability to read schematics and blueprints, and work in confined areas and high places.
Ability to operate various types of electrical, gas and arc welding, mechanic and carpentry tools, backhoe, loader, bulldozer, and other equipment helpful.
Solid analytical and problem-solving skills.
Physically able to work in an indoor shop/plant environment with moving objects/machinery, frequently lift and/or carry 50 lbs., reach above shoulders, crawl, kneel, bend, climb, having hand-eye coordination; must have strong vision with ability to view up close, at a distance, distinguish basic colors and shades of color, peripheral vision, depth perception, and the ability to adjust focus quickly; able to hear; work outdoors with exposure to all types of weather conditions; work in areas with excessive and constant noise, hot materials, fire, fumes, chemicals, and electric energy; use of safety equipment/clothing required.
Valid driver's license required as you will travel on a regular basis to other work locations; willingness and ability to obtain a CDL if needed.
Must reside within 30 minutes of jobsite under normal driving conditions.
SOUND LIKE YOU? Take the next step and apply online at uppco.hirescore.com