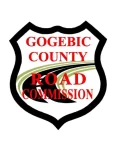 Gogebic County Road Commission
The Gogebic County Road Commission is seeking an experienced Manager to join their team in Bessemer, MI. As Manager, you will manage all functions of the Road Commission including reporting, budgets, policies and procedures, and staffing.
RESPONSIBILITIES
Recommend and implement Road Commission policies and procedures.
Represent the Board at various meetings with federal, state, and local government officials, and/or the general public.
Keep the Board informed by collecting, analyzing, and summarizing information and trends.
Prepare various documentation including reports, budgets, grants, and programs.
Direct and assist with meeting agendas, issue resolution, contracts, and other documents in accordance with standards required by the state and federal government.
Perform personnel functions including hiring, training, motivating, evaluating, promoting, disciplining, and discharging.
Review and answer grievances or other personnel matters and complaints.
Supervise the preparation of newsletters, news releases, maintenance plans, etc.
Perform a variety of tasks related to the operation of Gogebic County Road Commission
COMPENSATION: The Gogebic County Road Commission puts great value in the Manager position by offering an annual salary of $80,000-$100,000 commensurate with knowledge and experience.
BENEFITS: The Gogebic County Road Commission offers an excellent benefits package including health, dental, vision, and life insurance, paid vacation, sick leave, and holidays, pension plan, longevity bonuses, and a cell phone allowance.
SCHEDULE: This is a full-time salaried position that requires availability 24/7 for emergencies.
QUALIFICATIONS
High school diploma or equivalent is required.
Associate or bachelor's degree in business or a related field is preferred.
5+ years of management experience is preferred.
Experience working with business finances is a plus.
Knowledge of Road Commission policies and procedures, and/or construction activities and equipment is a plus.
Must have or be willing to obtain a valid driver's license.
Must be able to plan, organize, staff, direct, and control a multi-faceted organization while maintaining a calm demeanor.
Experience working with public officials and the general public is beneficial.
Strong communication, leadership, and presentation skills.
Experience working with a bargaining unit.
APPLY ONLINE. Click "Apply Now".
ABOUT: The Gogebic County Road Commission was established in 1909. GCRC is responsible for over 1,000 miles of paved and unpaved roads and 61 bridges. We currently have a five-member Board of Road Commissioners who are appointed by the County Board. County road commissions were organized by Public Act 283 of 1909 to achieve two primary goals: To provide continuity in road construction and maintenance across the state; and to provide cost-efficient and high-quality road services for county roads. Learn more at https://gogebiccountyroadcommission.org/