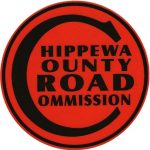 Chippewa County Road Commission
The Chippewa County Road Commission has an immediate opening for an experienced Heavy Diesel Technician/Mechanic to join their team in Pickford, Michigan.
Are you mechanically inclined and able to maintain, troubleshoot and repair equipment for the safe operation of trucks and equipment? Are you flexible to work both in-shop and out in the field? If so, this position may be a perfect fit for you. We make available the service vehicle, necessary tools, and equipment. Technicians must be self-motivated and able to meet goals and deadlines by working in a productive and safe manner. Working well with others in a team environment is a must. This position works under the general direction of the Chief Mechanic who is located at the Sault Ste. Marie facility.
WHAT YOU WILL DO.
Perform all levels of diagnostic testing/troubleshooting on modern diesel engines & hydraulic systems.
Perform all critical chassis, engine, hydraulic, emission and electrical repairs/adjustments on commission maintenance vehicles.
Make/test/verify adjustments/repairs to parts, components and systems on various heavy equipment and special mobile equipment/attachments.
Communicate effectively and professionally with staff on repairs.
Must be able to work a reasonable amount of overtime when required by fluctuating workloads and be available for after-hours calls, as needed.
Complete all necessary documentation and follow up in a timely, orderly manner.
Assist in writing bid specifications, help in analyzing bid proposals, and assist in making bid award recommendations to the Manager and Board.
Ability to work outdoors in sometimes extreme weather conditions.
WHAT WE OFFER.
$53,872.00 annual starting salary.
Health, dental, vision and life insurance.
Generous paid sick time and vacation time.
Defined benefit pension plan.
Retirement healthcare until Medicare age.
Optional deferred compensation and AFLAC coverage.
WHAT WE ARE LOOKING FOR.
Must have 3 years heavy equipment/truck experience and/or college or trade school degree.
Possess a valid Michigan Class A Commercial Driver's License, required.
Able to demonstrate understanding and ability to troubleshoot/repair modern diesel emission systems including EGR, DPF, and SCR systems.
Able to demonstrate experience with modern diesel engine diagnostic equipment and software.
Able to lift 100 or more lbs. with assistance.
Must be experienced in the operation and use of a DVOM.
Experience with troubleshooting and repair of Allison automatic transmissions is desired.
Experience in load sensing hydraulic systems, air over hydraulic controls, pilot controls and electric over hydraulic controls preferred.
Ability to weld and fabricate preferred.
SOUND LIKE YOU? Take the next step and apply online at ccrc.hirescore.com