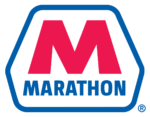 Website Marathon Petroleum Company
Title: Millwright/Manufacturing Mechanic
Company: Marathon Petroleum Company
Location: Dickinson Renewable Diesel Facility, Dickinson, ND
The Marathon Dickinson Renewable Diesel Facility is currently seeking a full-time Millwright/Manufacturing Mechanic to join our team. This position is responsible for ensuring the safe and reliable operation of mechanical equipment in the refinery. Millwright/Manufacturing Mechanics install, monitor, maintain, troubleshoot, and repair various types of rotating mechanical equipment in the refinery. This position reports to the Maintenance Foreman.
RESPONSIBILITIES/DUTIES:
Install, monitor, maintain, troubleshoot, and repair various types of rotating mechanical refinery equipment including but not limited to compressors, pumps, blowers, condensers, fans, cooling towers, exchangers, etc.

Provide project coordination, as required, when projects requiring a small crew are in progress at refinery.

Help train company personnel in the operation and maintenance of various types of mechanical equipment.

Responsible for waste management activities including removing, handling, labeling, and storage of hazardous materials. Conduct sampling of hazardous waste. Complete initial, annual, and re-fresher training as required by Waste Management Plan.

Respond to upsets involving hazardous waste and complete initial, annual, and re-fresher training identified in the DKR Emergency Response Plan.

Troubleshoot mechanical and control problems on refinery equipment to minimize downtime, maximize reliability and assure compliance.

Communicate corrective actions and recommendations concerning emissions, controls and maintenance issues to department and environmental staff as required.

Be an active part of a culture that promotes ethical practices and legal compliance, encourages customer service, individual integrity, safety, teamwork, and employee innovation and accountability.

Perform any special tasks that may be assigned which will contribute to the achievement of the Company's strategic objectives.
MINIMUM EDUCATION AND EXPERIENCE QUALIFICATIONS:
Associates degree in a related field or equivalent manufacturing mechanical experience.

Minimum of two years of refinery mechanical (or similar process plant) experience preferred.

Strong mechanical aptitude.

Experience in the use of computerized maintenance software systems and understanding of Original Equipment Manufacturing (OEM) manuals.

Must have strong written and verbal communication skills. Must be capable of communicating within all levels of the organization.

Must be willing and able to work overtime for various plant emergencies or outages as needed to ensure continuous safe and environmentally compliant plant production.

Must be willing to climb ladders, work at heights and in confined spaces.

Must be willing to operate various types of equipment to support assigned job tasks, including not limited to cranes, aerial lifts, forklifts, etc.

Must be able to acquire knowledge and become an expert and teacher of that knowledge.

Must possess and maintain a valid driver's license.

Must have strong computer skills and be proficient in Microsoft Office applications, particularly Word, Access, and Excel

Experience working with rotating mechanical refinery equipment preferred.
SCHEDULE: Technicians typically work a 10-hour shift, 4 days a week, and must be available for overtime.
Millwright/Manufacturing Mechanics work in a safety-sensitive environment and must successfully complete a rigorous pre-employment assessment process, drug/alcohol and medical screenings, and a background check. To ensure safe operations, new hires must also successfully complete maintenance qualification training and participate in random drug and alcohol screenings.
Competitive pay and benefits package. This is a non-represented position. The starting wage is $40.07 per hour.
Apply online at marathon.hirescore.com
No phone calls or walk-ins, please.
About Marathon's Dickinson Renewable Fuel Facility – located in Dickinson, ND this plant is the second-largest renewable diesel production facility in the US and has a production capacity of approximately 184 million gallons per year. This comes after a large project, completed in 2020, that converted the previous fossil fuel refinery to allow processing of 100% renewable diesel refined from soy oil and other organically derived feedstocks to support the California markets.
Learn more at https://www.marathonpetroleum.com/
Marathon Petroleum Company is an Equal Opportunity Employer.