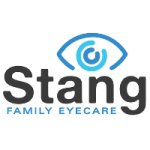 Website Stang Family Eyecare
Stang Family Eyecare seeks a full-time Optometric Technician to join their expanding practice in Marquette, MI. As an Optometric Technician, you will perform testing that makes eye appointments more efficient by gathering necessary information before refraction and medical exams begin. If you enjoy helping people and have a strong attention to detail, we will provide all the training you need to excel in this role.
RESPONSIBILITIES
Assist optometrist.
Record patient medical histories.
Help prepare patients for their eye exams.
Perform tests which may include visual acuity, color vision, depth perception, photos, visual field testing, pressure inside the eye, and blood pressure.
Answer questions and provide outstanding patient service.
Maintain inventory of supplies.
Clean professional ocular equipment.
COMPENSATION Stang Family Eyecare puts great value into the Optometric Technician position by offering a starting wage of $16 – $18 per hour commensurate with experience, with opportunities to earn increased pay and responsibility. Entry level Optometric Technicians are fully trained by our staff and do not require any prior experience.
BENEFITS Stang Family Eyecare also offers an excellent benefits package including employer IRA match, PTO, holiday pay, and optical benefits.
QUALIFICATIONS
Excellent communication and interpersonal skills.
Organized, self-motivated, and reliable.
Attention to detail is a must.
Knowledge of medical terminology preferred.
APPLY ONLINE at sfe.hirescore.com
ABOUT STANG FAMILY EYECARE: Stang Family Eyecare proudly serves the Marquette area with quality eye care services and friendly staff. Whether you need to be fitted with eyeglasses or contact lenses, or you need a comprehensive eye exam, our practice utilizes the latest technology and treatments available.
TO LEARN MORE, visit stangfamilyeyecare.com