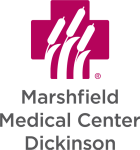 Marshfield Medical Center-Dickinson
The Marshfield Medical Center-Dickinson seeks a full-time Polysomnographic Technologist (RPSGT) to join their Sleep Center team in Iron Mountain, Michigan. If you are experienced with performing polysomnograms and EEGs for patients under care, this may be a perfect fit for you.
WHAT YOU WILL DO.
Schedule, perform and provide assessment of EEGs and polysomnographic procedures such as sleep studies, CPAP/Bilevel studies, MSLT, MWT, home sleep testing, actigraphs, overnight oximetry, auto titrating units, apnea links, and PVT.
Recognize condition changes, recommend/provide appropriate intervention, and notify appropriate staff as needed.
Educate patients and families receiving diagnosis and treatment.
Maintain competency in all aspects of sleep medicine including CPAP/Bilevel home equipment.
Document and maintain confidential patient data in electronic records.
Identify and troubleshoot problems with sleep center equipment; train less senior staff members on troubleshooting methods.
Assist with department administrative tasks, as needed.
WHAT WE OFFER.
$22.84 – $35.13 per hour starting pay based on experience.
Health, dental, vision, short and long-term disability, and life insurance.
Prescription drug coverage.
Flex spending account for uncovered medical and/or daycare expenses.
401(k)/Roth 401(k) retirement plan with 3% employer contribution.
Paid time off (sick, vacation).
Full-time position generally working 7am-5pm, 7am-7pm, or as assigned, and participates in a rotating weekend schedule.
WHAT WE ARE LOOKING FOR.
Graduate of an accredited program in Respiratory Care, Polysomnography, or Electroneurodiagnostics required.
Certification as a Registered Polysomnographic Technologist (RPSGT) required.
Basic Life Support (BLS) certification, or ability to obtain within 1 month if hired.
2 or more years' experience performing polysomnograms and EEGs in a hospital setting preferred.
Complete electroneurodiagnostics training and competency provided within the department.
Ability to successfully pass a pre-hire drug screening and background check.
SOUND LIKE YOU? Take the next step and apply online at dchs.hirescore.com