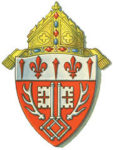 Holy Name Catholic School
Holy Name Catholic School seeks a long-term, full-time Principal for their preschool through 8th-grade school in Escanaba, MI. As overall leader, the principal is responsible for the integration of faith and learning within the school, for successful academic and student programs, and for effective management of the financial and development affairs of the school. This position will supervise all faculty, staff, and volunteers.
RESPONSIBILITIES
Promote the vitality of the school by modeling spiritual, instructional, and managerial leadership.
Supervise all faculty, staff, and volunteers.
Work with the pastor(s) to implement our mission through the integration of the Catholic faith into the curriculum.
Implement and encourage collaborative planning and leadership at all levels of the school organization.
Model integrity and promote high ethical and professional standards in all interactions.
Maintain complete and accurate personnel and student records according to diocesan guidelines.
Instill Classical Catholic teaching and encourage faculty, staff, students, and parents to a life of discipleship.
Utilize clear policies and practices for recruitment and professional accountability in the hiring and evaluation of faculty and staff.
Partner with parents as a consistent Spiritual Leader, supporting them in their role as their child's/children's primary teachers of the Faith.
COMPENSATION Holy Name Catholic School puts excellent value in the Principal position by offering an annual salary of $70,000-$85,000 commensurate with knowledge and experience, as well as an excellent benefits package which includes health, dental, and vision insurance, retirement benefits, and discounted tuition for their children to attend Holy Name.
SCHEDULE This is a contracted, full-time position that is active year-round.
QUALIFICATIONS
Master's degree in an education-related field preferred.
Valid Michigan credential authorizing service as an administrator, or eligibility for an administrative credential required.
A minimum of three years of classroom teaching and/or school administrative experience is required.
The candidate must complete a fingerprint scan, a federally mandated background check, and VIRTUS training, and the affiliated background check through the Diocese of Marquette.
Excellent managerial and communication skills are essential.
Sound like you? Apply now at diocese.hirescore.com.
ABOUT HOLY NAME CATHOLIC SCHOOL: Holy Name is a multi-parish Catholic School in Escanaba, MI, operating under the Diocese of Marquette. It has approximately 250 students in preschool through 8th grade. The school has been continuously accredited by the Michigan Non-public Schools Accrediting Association since 1992. For more information, see https://www.holynamecrusaders.com/.