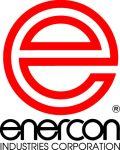 Enercon Industries Corporation
Enercon Industries Corporation seeks a Production Planning & Scheduling Supervisor to join their team in Menomonee Falls, Wisconsin. This position manages the Planning & Scheduling team as well as acts as the Master Planner/Scheduler. This extremely visible role requires a high degree of cross-functional collaboration and coordination, creativity, with equal focus on developing people and delivering excellent results. The position maintains an in-depth understanding of customer demand and our manufacturing capacity and successfully coordinates production activities with purchasing, manufacturing, sales, and engineering to deliver industry leading production effectiveness and on time shipment. The ideal candidate for this role embodies communication and leadership behaviors that instill trust, confidence, and deliver continuous improvement in the team and the company's business processes.
WHAT WE OFFER.
Excellent salary based on experience.
PLUS bonus plan based on company profitability.
401(k) retirement plan with profit-sharing employer contribution.
Medical, dental, vision, life, and disability insurance; health reimbursement account.
Paid time off and paid holidays.
Supportive team members committed to each other's success.
WHAT YOU WILL DO.
Lead the Production Planning & Scheduling team, their daily activities, and capabilities of Enercon domestic production facilities located in Germantown and Menomonee Falls, Wisconsin.
Maintain awareness of job scheduling, material availability, job processing, receiving, inventory control, material handling and logistics as it impacts customer order status. Work decisively to ship orders on time, eliminate any past due, and maintain industry benchmark lead times.
Coordinate with Sales to establish customer order shipment dates based on available capacity. Coordinate activities of Engineering, Purchasing, Quality, and Manufacturing when obstacles arise to ensure customer shipment dates are met.
Work closely with Engineering and Manufacturing to optimize routing and visibility of jobs (Epicor Operations) through Enercon production facilities; on-going refinement of production labor standards for stock, configured, and custom engineered products.
Regularly update standard lead times for all product categories and set delivery dates for new orders based on current order backlog and production capacity.
Coordinate with Purchasing and Inventory Control to optimize inventory replenishment strategies to maintain consistent flow of jobs through the production process.
Communicate with Quality, Purchasing, and Manufacturing to resolve non-confirming material issues promptly and if necessary, communicate production schedule adjustments to all stakeholders as needed.
Assist or lead the development and enhancement of status dashboards and reporting capabilities to increase transparency of past due, current, and historical production status by plant and resource group.
Build strong working relationships with team based on communication, trust, accountability, and mutual respect.
Ensure team follows established processes through proper training, creation of standard work, and supervision. Continuously improve upon one's own capabilities and those of the Production Planning & Scheduling team.
Act as subject matter expert for production planning, scheduling, and job processing functions of the ERP.
Directly responsible for employee selection, performance reviews, administering work rules, and recommending compensation adjustments.
WHAT WE ARE LOOKING FOR.
Bachelor's degree in Operations Management, Supply Chain Management, Engineering, or other related discipline, or an equivalent combination of education and experience.
Minimum of 5 years' experience in production planning and/or scheduling in a manufacturing or assembly operation required; experience working as a Buyer Planner and/or leading manufacturing teams (Production, Shipping, Receiving, Inventory, Material Handling, and/or Logistics) a bonus.
Prior experience working with Engineered-to-Order, Configured-to-Order, and ship from stock operating models a bonus.
Experience with Epicor ERP 10, or multiple ERP systems and can clearly demonstrate directly translatable knowledge and skill required to get up to speed quickly.
An experienced leader/supervisor able to communicate clearly and effectively with others.
SOUND LIKE YOU? Take the next step and apply online at enercon.hirescore.com
Enercon is a mid-sized family company that manufactures technical equipment for a variety of industries domestically and across the world. Our Induction Cap Sealers and Surface Treating equipment are among the best in the world and we pride ourselves in being the market leader and innovation driver in our field.