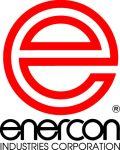 Enercon Industries Corporation
Enercon Industries Corporation seeks an experienced Quality Manager to join their team in Menomonee Falls, Wisconsin. Enercon is expanding and expects to finalize a new headquarter facility in Germantown, Wisconsin by the end of 2023. During this phase, time will be spent between both Menomonee Falls and Germantown.
This position is responsible for the ongoing development and maintenance of quality procedures, systems and programs across the company's Wisconsin-based operations and our global supply base. The successful candidate will support the development and execution of a multi-year plan to improve safety, quality, delivery, capacity, and cost with our suppliers and our manufacturing facilities. A strong background in manufacturing and supplier quality capabilities along with experience in change management and facilitation skills are required to be successful.  If you embody keen skills in quality, continuous improvement, coaching, developing, and mentoring others across an organization, this may be a perfect fit for you.
WHAT YOU WILL DO.
Develop and maintain quality management systems across the organization while ensuring compliance to quality system requirements.
Develop, monitor, report and manage internal and external quality metrics, root cause analysis, and CAPA activities to deliver increased productivity and reductions in costs of poor quality.
Implement essential practices such as FMEA, Control Planning, PPAP, Receiving Inspection, Process Monitoring & Reporting, Non-Conformance Reporting, etc.
Support lean daily management, visual management boards, issue identification, root cause identification, development, and implementation to increase operational capacity and capability in manufacturing.
Collaborate with various internal teams to address/resolve/improve quality issues and improve on-time delivery.
Provide guidance and direction on internal quality inspection/reporting processes and key quality metrics.
Participate in and support refinement of the new product development and engineering change management processes to ensure robust advance product quality planning practices are in place.
Consult and advise leadership on process and performance improvement opportunities.
Support standardized training and tools to be used across the organization to ensure consistent training and application of quality and continuous improvement activities.
WHAT WE OFFER.
Excellent starting salary based on experience.
Bonus plan.
Medical, dental, vision, life, and disability insurance; health reimbursement account.
Paid time off and paid holidays.
401(k) retirement plan with a profit-sharing employer contribution.
Supportive team members committed to each other's success.
WHAT WE ARE LOOKING FOR.
Bachelor's degree in engineering, manufacturing, supply chain or related discipline preferred; Green or Black Belt certification or an advanced degree is highly valued.
5 years' industry experience developing, operating within, and managing quality management systems and processes preferred.
Experience in industrial products or capital equipment manufacturing preferred.
Ability to build strong and positive relationships with stakeholders.
Must be a self-starter with the ability to prioritize effectively and execute successfully in a fast-paced manufacturing environment.
An effective and persuasive communicator with great team presence that embodies strong leadership, motivation, and staff/team development skills.
Proven track record leading quality improvement initiatives with manufacturing, engineering, supply chain, sales, and customers. Demonstrated experience developing people and processes, improving supplier quality, reducing costs, enhancing production process efficiency, and sponsoring cross functional collaboration.
Experience working with Enterprise Resource Planning (ERP) systems, preferably Epicor, including data analytics within quality, manufacturing, engineering, and supply chain functions.
Proficient with Microsoft Office (Word, Excel, PowerPoint) to concisely document and effectively communicate information both internally and externally.
Entrepreneurial spirit able to get into the details when appropriate, make effective decisions and drive results, but also act and delegate when necessary to avoid analysis paralysis.
SOUND LIKE YOU? Take the next step and apply online at enercon.hirescore.com
Enercon is a mid-sized, family company with international operations that serve the global marketplace. Enercon manufactures industrial equipment for production lines in the printing, coating, laminating, flexible packaging, label, and film extrusion markets. The company is a market leader, innovation driver, and the team to beat for our competition. This is the place where people spend their careers.