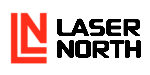 Laser North
Laser North, Inc., a laser cutting and fabrication specialist seeks an entry level Receiving/Inventory Technician to join their team in Baraga, Michigan. Are you a stickler for details? If so, this position may be a perfect fit for you as you will be responsible for timely and accurate tracking of incoming products, maintaining accurate inventory counts, and offloading materials to designated areas to ensure continuous production flow. Previous experience is preferred, but not required. We will train those with an excellent work ethic.
WHAT WE OFFER. 
$16 – $20 per hour based on skills and experience.
Weekly paycheck.
Medical, prescription drug, and dental insurance.
Performance-based bonus.
Paid time off (vacation, holidays, personal days).
401(k) retirement plan.
Skills and safety training.
Company-provided apparel.
Safe working environment.
WHAT YOU WILL DO. 
Move, stage and coordinate received goods for production areas.
Verify all incoming orders are received, compared against an approved Purchase Order, and verified that product specification and quantity are accurate.
Reject deliveries that do not meet Purchase Order Specifications and communicate with affected departments and leadership.
Unload trucks as needed with fork trucks.
Input receiving information into the manufacturing system against open purchase orders.
Ensure all materials are available for product runs in designated areas.
Track inventory levels using an inventory management system.
Assist with physical inventory audits.
Take ownership of organizing and cleaning specified work area.
Take initiative to help other production areas as needed.
Communicate with the Leadership Team when necessary.
WHAT WE ARE LOOKING FOR. 
Self-motivation and excellent work ethic required.
Ability to read and understand prints and instructions.
Strong computer skills with data entry experience required.
Courteous and appropriate communication skills and ability to prioritize required.
Possess strong attention to detail and ability to solve problems.
Experience operating a forklift, or the ability to obtain forklift certification.
Ability to balance a sense of urgency while maintaining the highest level of safety, quality, and efficiency.
Ability to follow business rules and guidelines; safe work practices and lifting techniques.
Sound like you? Take the next step and apply online at lasernorth.hirescore.com
Laser North is the very image of The American Business—intertwining innovation and technology, with hard working, competent and motivated employees. The company is a competitive and responsive manufacturing business which enjoys rising to meet a challenge and constantly strives to offer customers exemplary service. Company success is attributed to the motivation, skill, and teamwork of their employees, and they understand the importance of maintaining a personal relationship with each valued employee. If you enjoy a fast-paced work environment, working with your hands, and being a valued member of a motivated team, we want to hear from you.