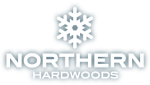 Website Northern Hardwoods Lumber
Northern Hardwoods Lumber is seeking a highly motivated, full-time Senior Accountant to join their team in Marquette, MI. As Senior Accountant, you will be responsible for the daily accounting functions of all three of the Northern Hardwoods locations.
The ideal candidate will have successful accounting experience and be a task-oriented individual with strong communication skills and attention to detail.
RESPONSIBILITIES
Manage month-end close process in accordance with GAAP.
Perform monthly account reconciliations.
Develop costing allocations.
Prepare monthly financial statements.
Facilitate fixed asset accounting.
Prepare annual Sales, Use, and Personal Property tax returns.
Assist with inventory cycle counts and annual audit.
Review production costs and volumes and make recommendations.
Utilize data mining techniques to generate scenarios and make decisions.
Create Standard Operating Procedures for cost accounting and reporting.
Research, track, and resolve issues and discrepancies.
Support the following teams:

Accounts Payable
Accounts Receivable
Purchasing
Financial Planning & Analysis

Act as a liaison with plant production personnel.
SCHEDULE This is a full-time position working Monday – Friday.
COMPENSATION Northern Hardwoods puts great value in the Senior Accountant position by offering a starting wage commensurate with knowledge and experience.
BENEFITS Northern Hardwoods offers an excellent benefits package including medical, dental, vision, and life insurance, paid vacation, holidays and sick time, short term disability, and eligibility for a 401(k) plan.
WHAT YOU NEED TO SUCCEED
Bachelor's degree in accounting or a related field preferred.
5+ years cost accounting experience preferred.
Proficiency in Microsoft Excel.
Good understanding of inventory flow and financial impact/posting.
APPLY ONLINE at jmlongyear.com/apply-now/
About Northern Hardwoods: Northern Hardwoods is backed by Longyear, a privately held Michigan-based asset manager with a 145-year track record for growing long term value. As Northern Hardwoods looks to the future, Longyear's ongoing financial stability will continue to provide the foundation for growth, acquisitions, and expansion, and chart a solid path forward.
Learn more at northernhardwoods.com