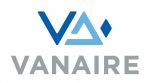 VanAire
At VanAire, our Engineering and Technology is driven by innovation and teamwork. We seek a Software Developer to join our talented team in Gladstone, Michigan.
The Software Developer will support our current software, as well as help create new software to meet our ever-evolving needs. The ideal candidate is a highly motivated self-starter with excellent verbal and written communication skills, has a natural orientation toward details, possesses strong problem-solving skills, has excellent partnering and mentoring skills, and can achieve results with minimal direction in a fast-paced environment.
RESPONSIBILITIES.
Utilize established development tools, guidelines and conventions including but not limited to Visual Studio, ASP.NET Core, SQL Server, HTML, CSS, JavaScript, and C#.
Design, code and test new web-based software applications.
Enhance existing systems by adding functionality.
Test new features and configurations prior to deployment.
Maintain existing software systems by identifying and correcting software defects.
Integrate current software systems to improve efficiency. This includes, but is not limited to, ERP software, CRM software, and CAD software.
Check status and ensure the readiness of VanAire software implementations.
Periodically assess software development process and implement improvements.
Coordinate and troubleshoot problems within department(s) and with outside vendors; provide status updates to parties involved; initiate calls for hardware/software support
COMPENSATION/BENEFITS. Starting wage of $55,000 – $75,000 annually, based on your education and experience, in addition to company paid medical insurance, Simple IRA retirement plan with match up to 3% gross, Health Saving Account, paid time off, paid holidays, and tuition reimbursement programs.
REQUIRED AND PREFERRED QUALIFICATIONS.
Bachelor's degree in Computer Science or related field preferred.
3 years' experience developing and implementing software required.
Experience working in a manufacturing environment preferred.
Experience developing software in C#, .NET, and .NET Core required.
Experience with SQL Server and Entity Framework required.
Experience creating Web API with .NET Core required.
ERP and CRM experience preferred.
Experience working with SolidWorks and DriveWorks preferred.
Knowledge of HTML, CSS, JavaScript, and front-end frameworks (ex: Vue) preferred.
Ability to self-manage and adapt in a fast-paced, high demand environment with changing priorities and direction.
Solid writing and documentation skills required.
Strong written, verbal, and interpersonal skills with an ability to effectively communicate technically complex information to others.
Effective problem-solving skills.
SOUND LIKE YOU? Take the next step and apply online at vanaire.hirescore.com
Learn more about the company at vanaireinc.com