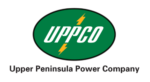 Upper Peninsula Power Company (UPPCO)
UPPCO seeks an experienced System Operations Supervisor to join their team in Ishpeming, Michigan.
This position is primarily responsible (either directly or by collaboration with others) for UPPCO's real-time 24/7 electric operations that is interconnected to the Bulk Electric System to ensure electrical operating processes provide a safe and reliable environment for customers, employees and the public. This position works on a 12-hour rotating shift schedule and requires the ability to respond to call-ins and work additional hours, holidays and/or weekends when workload demands necessitate this.
WHAT WE OFFER.
Competitive salary based on knowledge and experience.
Comprehensive benefit package.
Relocation assistance available.
WHAT YOU WILL DO.
System & Generation Operations:
Oversee real-time remote operations of UPPCO's substation, distribution and generation facilities.
Interpret System Control and Data Acquisition (SCADA) data and other system information to analyze events and system conditions in order to formulate appropriate actions during system emergencies.
Communicate system conditions and direct appropriate action to field crews to ensure safety, reliability and efficiency; frequently requires prompt decision making with minimal guidance or information.
Develop, plan, write and approve switching procedures for unplanned work and system emergencies in concurrence with operations and engineering personnel; maintain appropriate documentation.
Direct field staff for switching and protective carding on UPPCO facilities.
Coordinate with UPPCO electric system operations, management and engineering regarding electric distribution system studies, reliability studies, standards development/compliance, FERC Standards and emergency operating procedures.
Coordinate planned/emergency outages w/American Transmission Co. (ATC) that affect UPPCO electric system assets;
Assist, in collaboration with ATC, to ensure operating guides are valid and can be enacted as written.
Direct company personnel in following operating policies/procedures to comply with federal/state regulators and national/regional reliability authorities and other agencies.
Respond to operating instructions from ATC or MISO; communicate/direct field personnel to take action.
Direct local operators at generation facilities to ensure appropriate generation response to meet NERC Standards: manual re-dispatch instructions (unit starts for reducing congestion and/or reducing load shedding risks).
Comply with/adhere to utility industry, NERC, MISO, MPSC and FERC standards and operating protocols.
Dispatch Functions:
Provide 24/7 emergency and non-emergency dispatch of electric trouble events to field responders.
Responsible for after-hours customer call answering, managing trouble events, recording outage event data, and dispatching field crews.
Efficient incoming and outgoing communications with site employees, technical personnel, Public Affairs, local supervision, and Account Executives; work with call center staff in handling emergency/outage communications.
Monitor weather reports from multiple sources; implement storm procedures by calling in additional staff; advise supervision of high call volume/outages; send weather alerts to field staff; 24X7 real-time security monitoring of hydro/generation facilities via camera system.
Dispatch and request emergency locates.
Monitor various systems for reporting, malfunctions and dispatch.
Assist with company security procedures (threat reporting, site access).
WHAT WE ARE LOOKING FOR.
Associate degree in Electrical Engineering, Electrical Technology, or equivalent experience preferred.
3 years' experience in electric utility outage coordination, field operations and/or switching procedures required.
3 years' experience in electric utility operations preferred.
Previous leadership and supervisory experience preferred.
NERC System Operator certification, or ability to obtain within 1 year if hired.
Proficiency with computers including working knowledge of Word and Excel required.
Ability to remain calm and responsive in an environment with quickly changing priorities along solid analytical and problem-solving skills.
Ability to work a 12-hour rotating shift schedule, be able to respond to call-ins as requested, and work additional hours during system outages, holidays, weekends, as needed.
Valid driver's license with ability to travel overnight (occasionally) is required.
Must reside within 30 minutes travel time of the Ishpeming System Operations Center worksite.
SOUND LIKE YOU? Take the next step and apply online at uppco.hirescore.com