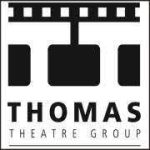 Website Thomas Theatre Group
Thomas Theatre Group seeks a full-time Theatre Manager to join their team in Marquette, Michigan. As Theatre Manager, you will be key in managing all aspects of Marquette Cinemas and its operations, including leading a team that provides exceptional customer service.
If you have outstanding leadership skills and a drive for providing outstanding customer experiences, then this is the job for you!
RESPONSIBILITIES
Delight guests by providing information on upcoming movies and promotions.
Engage and sell tickets and concessions to walk-in customers.
Enter, change, post, and process sales to customers using a computerized system.
Respond in a timely and friendly manner to customer inquiries on reserving theatres, account charges, complaints, inquiries, etc.
Facilitate and coordinate large group sales in coordination with the Sales & Marketing Manager.
Inventory management of food and beverage items, in addition to arcade redemption products.
Maintain equipment, make small repairs, and hire contractors for repairs when necessary.
Select, screen, and hire quality employees and vendors.
Ensure facilities are clean and well maintained.
Prepare all necessary reports during each shift.
Keep up to date on showtime schedules which allow for rooms to be cleaned in between showings.
Work collaboratively with team members and stay current with communication log.
Opening and closing duties.
Projection system understanding, scheduling, and maintenance.
Balance cash drawer.
COMPENSATION/BENEFITS Thomas Theatre Group puts great value in the Theatre Manager position by offering a salary of $55,000 – $65,000 commensurate with experience, in addition to commission-based bonuses for certain events, an open vacation policy, and 401(k) plan. The Theatre Manager and their family also get to enjoy free movies at all Thomas Theatre Group locations!
SCHEDULE. This is a full-time position working various days of the week. Flexibility is required to cover weekends and holidays. The seasonal schedules are as follows:
Summer: 12:00 pm – 10:00 pm.
Winter: 3:00 pm – 10:00 pm.
QUALIFICATIONS
High school diploma or equivalent required.
Must pass TAM certification within 30 days of employment required.
Experience working in customer service required.
Experience working in movie theatre, restaurant, sales, event planning, training, and/or management strongly preferred. 
Must be 18 years of age or older.
Must have strong computer and troubleshooting skills.
Must be willing to work nights, weekends, and holidays.
Passionate about delivering exceptional customer service at all times.
Motivated to use safe work practices and is resourceful in solving problems.
Ability to lift up to 30 pounds, push/pull up to 100 pounds, sit, stand, and walk for long periods of time, and work with cleaning chemicals.
Must be well-organized, self-motivated, and goal-oriented.
Exceptional communication skills.
Ability to work independently and collaboratively.
SOUND LIKE YOU? Take the next step and apply at thomastheatregroup.hirescore.com
ABOUT The Thomas Theatre Group was founded in 1922 by Martin Dawe Thomas. At the time, he managed more than 20 theatres for FOX across Northern Wisconsin and the Upper Peninsula of Michigan. In 2014, TTG opened a state-of-the-art multiplex in Marquette, Michigan known as Marquette Cinemas, with an Arcade addition for family entertainment in 2022. TTG is a 100-year-old company with great long term employees and a passion to bring entertainment to the people of the Upper Peninsula. Learn more at http://www.thomastheatregroup.com/