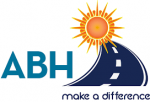 Advanced Behavioral Health
Advanced Behavioral Health (ABH) seeks licensed Therapists to join their team of committed staff members in each Forestville, Hillcrest Heights, Hyattsville, and New Carrollton, Maryland. Therapists work onsite in community schools to provide behavioral health services. All levels of experience encouraged to apply.
RESPONSIBILITIES.
Comply with CARF, COMAR, HIPAA and State compliance regulations.
Comply with electronic medical records (EMR); complete clinical notes/documentation; uphold 48-hour documentation standard.
Schedule and meet with assigned clients in group, individual, joint or family sessions.
Collaborate with appropriate staff to ensure continuum of care for mutual clients; provide updates and client status changes.
Maintain lines of communication with supervisors by meeting at least three times monthly with clinical supervisor for individual sessions; participate in group supervision at least one time monthly; attend monthly department meetings.
Respond to communication (phone, email, text) from clients, families, referrals, and staff in a timely manner.
Complete client emergency petitions, as needed, and work closely with minor's guardian to ensure client safety and well-being.
Attend IEP and school meetings, as needed.
Participate in clinical staffing, team meetings and clinical supervision, as needed.
SALARY/BENEFITS. Starting salary of $62,500 – $75,000 annually based on licensure and experience PLUS a $5,000 (English speaking) or $6,000 (Spanish speaking) sign-on bonus. Position offers health insurance, dental, vision, 401(k) retirement plan with employer match, and paid time off (vacation, holiday, birthday).
MINIMUM & PREFERRED QUALIFICATIONS.
Master's Degree in Psychology, Social Work, Counseling, or similar discipline required.
Licensed as any of the following in the State of Maryland required: Licensed Clinical Social Worker (LCSW-C); Licensed Master Social Worker (LMSW); Licensed Clinical Professional Counselor (LCPC); Licensed Graduate Professional Counselor (LGPC); Licensed Clinical Marriage & Family Counselor (LCMFT); or Licensed Graduate Marriage & Family Counselor (LGMFT).
Experience with psychotherapy in an outpatient clinical or counseling therapy setting preferred.
Ability to work independently, responsibly, and are reliable and punctual.
Ability to work in a fast-paced environment with changing priorities while maintaining integrity and quality of service.
English and Spanish speaking candidates encouraged to apply.
Ability to travel, if needed, to locations in Maryland (up to 30%); valid driver's license required.
SOUND LIKE YOU? Take the next step and apply online at abh.hirescore.com
ABH is a team of highly experienced Therapists, Therapeutic Mentors, Psychiatrists, and Nurse Practitioners providing psychiatric treatment through evaluation and medication management at each of their clinic locations in Baltimore, Frederick, Greenbelt, Gaithersburg and Westminster, Maryland; off-site counseling services also provided in home, within the community, and at children's schools. Learn more about the company at abhmaryland.com.