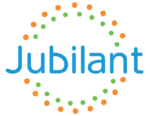 Website Jubilant
Jubilant seeks a UKG Pro Senior Implementation Consultant to join their workforce remotely. At Jubilant, we believe in working together to improve the workplace experience for each other and our clients. We do this through a commitment to our integrity, accountability, collaboration, creativity, authenticity, hard work, and being thoughtful of others with a personal and professional desire to grow and learn.
As a UKG Pro Senior Implementation Consultant, you will support clients that need help with activating a new software application and manage a variety of project types and sizes. You will also carry out your work leveraging your own experience in combination with Jubilant's proven project methodologies. Project types include current state discovery/requirements analysis, HR/Payroll business process/transformation consulting, new system configuration, validation, testing, and managing single or multiple projects.
PRIMARY RESPONSIBILITIES
Confident leadership and flawless execution
Provide project leadership, direction, management, communication, and implementation services throughout the project lifecycle and is accountable for the overall success of the project
Effectively lead and manage internal and external resources to meet project objectives by maintaining open communication among project team members
Provide subject matter expertise to other internal team members upon request
Utilize practitioner and project management expertise to collaborate with leadership on the continued development of internal processes, resources, and tools
Working with UKG Pro software
Support the company with external visibility and promotion within partner and local networking organizations
Other duties as necessary
COMPENSATION Jubilant puts excellent value in the Implementation Consultant position by offering a highly competitive salary commensurate with knowledge and experience, as well as a 10% salary bonus, paid quarterly.
BENEFITS Jubilant offers an excellent full benefits program that is 99+% paid for by Jubilant for our team members and their families.
This program includes Medical Insurance, Dental & Vision Insurance, Life Insurance, long-term disability, four weeks of PTO, potential profit-Sharing, phone & internet stipend, Allowance for a home office, travel reimbursement, learning development & certification stipend. It will also provide a 401K plan in the future.
REQUIRED QUALIFICATIONS
Two years' experience with UKG Pro Core
Core HR/UKG Pro certification
SQL script execution, editing, and development experience
Ability to work remotely
Organized, detail-oriented, and responsive with attention to detail
Proficient in MS Office – Outlook, Excel, Word, OneNote, Teams, PPT
Ability to travel 30-35%
Ability to travel via multiple means – air, car, public transportation
PREFERRED QUALIFICATIONS
HR or payroll practitioner experience
Business analyst, and/or project management professional experience highly desired
Software/technology experience – implementation, system management, system administration in HCM/Payroll software
Specific software exposure/experience a plus – UKG, Ceridian, ADP, Workday
SHRM, APA, or PMP certification a bonus
APPLY ONLINE at jubilant.hirescore.com
No phone calls or direct emails, please.
About Jubilant: Jubilant is an HCM/Payroll technology consulting firm based out of Ohio. Our mission is to perform a unique shadow discovery review of our client's operational process to understand how to leverage technology to enable positive, impactful organizational change. We perform HR/Payroll system implementation consultation at the behest of our clients with a methodology that is built on more than 20 years of industry experience. We follow this methodology diligently to ensure that we truly understand our client's challenges and goals, and we align and deliver solutions with the mindset of guaranteeing project success!
We have a family-based culture where candidates value a tight-knit culture and have a strong appreciation for dedication, authenticity, accountability, integrity, and work ethic.
Jubilant's three guiding principles:
Culture conscious – be thoughtful and supportive, transparent, and accountable. Be the type of person with whom you'd like to collaborate.
Work smart – follow client-centric processes and use efficient tools that are proven to result in operational excellence.
Be a worthy partner – project success is our number one priority. We will be flexible and do the right thing on behalf of our clients, partners, and team members, regardless of effort or cost.
Learn more at www.jubilanthr.com
Jubilant, LLC is an equal opportunity employer and does not discriminate against otherwise qualified applicants based on race, color, creed, religion, ancestry, age, sex, marital status, national origin, disability or handicap, or veteran status.